We deliver solutions for these sectors including cableways and cargo Cable Car.
CABLEWAYS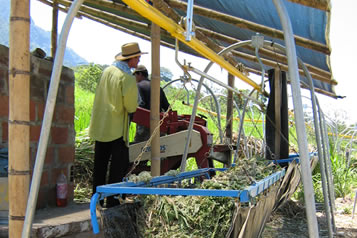 Centro Aceros designs comprehensive solutions for harvest transport, ensuring the best cost-benefit Relationship, also ensuring ROI and cost reduction.
CABLE CAR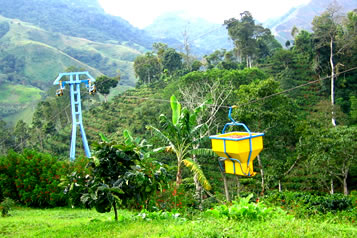 Cargo Cable Cars are used in grounds featuring a steep slope (larger than 35%) and they are designed by Centro Aceros according to the needs of each client. They are adaptable to soil conditions, have low operating and maintenance costs, offer transport guarantee regardless of weather or soil conditions, and they have loading and unloading functions, among others. Cargo Cable Cars have been successfully applied in the coffee sector and can be installed to transport any agricultural product when the slope conditions of the ground make the construction of roads extremely expensive.